What is Vessel Mapping?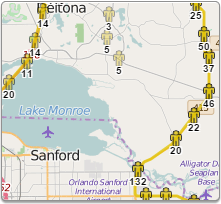 Vessel Mapping is a web based integrated satellite and GSM tracking solution, compatible with modern web browsers and works on a multilingual platform that brings together all the positions of every manufactured product under one location and displays and manages them in a single unified interface. With Vessel Mapping, asset locations and movements - including position, speed, altitude and heading - are tracked in real-time worldwide via GPS updates.
By using GPS satellites with the latest hardware and technology, you can now track any asset on earth, whether it's people, vehicles, containers, or any moving object! Our technology allows you to merge together all types of tracking equipment into one easy to use platform. The tracking equipment determines its location by triangulating a position using GPS (Global Positioning System) and then transmits this information via GSM, Satellite, or VHF to a central server for processing. Any operator can view and control any number of real time assets simultaneously.
It's never been so easy to track your personnel, vehicle or assets, wherever they are!
No Special Software Required!
Tracking your assets is now as simple as clicking
your mouse and viewing them online
Satellite Plus GSM Tracking In One Solution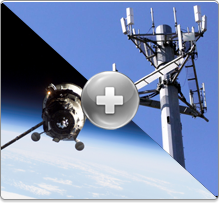 With so many hardware options available on the market, why not use one simple, universal web-based platform to bring them all together? Vessel Mapping allows several channels of communications options to be integrated into its system, and let's not forget the numerous manufacturers we support as well. From Iridium to Inmarsat, Blackberry to IPhone, Vessel Mapping can monitor anything, anywhere in the world.
Major cellular providers support our GSM coverage. The use of GSM tracking hardware provides ideal coverage when in an urbanized setting. Because satellite signal can be compromised when surrounded by tall buildings, or even within one, GSM cellular coverage provides an optimal solution to continually track your assets. Partnering with all major satellite providers has allowed us to offer our clients premium satellite coverage from pole to pole. With a truly global networking system, we are confident that no matter where your business or personal endeavors may take you, we can keep you connected.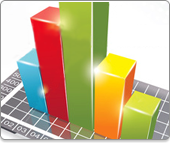 Performance
Hundreds of Units & Thousands of Positions
With over 50 supported hardware units, over several manufacturers, Vessel Mapping can deliver a unique, yet diverse, tracking solution. Vessel Mapping can perform seamlessly while continually updating up to 40,000 live positions, without having to refresh the screen.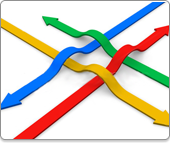 Versatile
Track Anything, Anywhere In The World
Vessel Mapping has over 50 hardware options available with more than 20 manufacturers products. Because Vessel Mapping is so universal, most likely we can accommodate whatever current hardware you have. Should you require specific functionalities from our diverse reporting system, allow us to recommend the most appropriate hardware.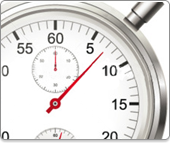 Speed
Live Up-To-The-Second Updates
Vessel Mapping is all about simplicity and ease of use. That's why it was important to have seamless, over-the-air firmware updates. No need to disconnect terminals, or lose a break in service; Vessel Mapping eliminates the worry of having to manually update new firmware.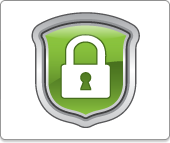 Secure
Voice & Data Protected By Encrypted Network
Security is of the upmost importance, especially when in a foreign land and trying to handle military or governmental business affairs. Our voice and data network has the ability to have a secure end-to-end connection; ensuring that your messaging and data submissions stay between the parties intended. With a multitude of devices available under our tracking platform, should you require security, we have your solution.